About
Allied Academies Conferences
Allied Academic Publication is an amalgamation of several esteemed academic and scientific associations known for promoting scientific temperament, established in the year 1997. The Allied Academics play a major role in imparting knowledge and keep one aware of the new trends in the different areas of study through Journals and Conferences.



Allied Academics' primary focus is to support original research work, share and exchange the ideas of authors from various institutions with the world. Allied Academics has sprung with 20 years of excellence and experience in organizing international meetings. These conferences provide a wide platform for global networking in varied areas of study by gathering eminent speakers and researchers from all over the world (USA, UK, Europe, Asia-Pacific, and Middle East). Our conferences are oriented to drive the scientific community at large, facilitating access to the newest technical and scientific achievements and to shape future research directions through the publication of applied and theoretical research findings of the highest quality.


After successful completion of 3rd International Conference and Expo on Herbal & Alternative Medicine held in London, UK on September 1-2, 2017, Allied Academies takes immense pleasure in inviting everyone to the gracious occurrence of the 4th International Conference and Expo on Herbal & Alternative Medicine to be held during July 23-24, 2018 in Rome, Italy.


Summary
Herbal medicines are naturally occurring; medicinal plant-derived substances with minimal or no industrial processing that have been used to treat illness, prevention and treatment of diseases within local or regional healing practices. Although, according to the World Health Organization, approximately 80% of people today depend upon herbalmedication as a component of their primary healthcare. Alternative medicine is related to any healing practices that are not taught in medical schools, not used in hospitals, and not frequently used by physicians. Alternative medicine is usually distinguished by its holistic methods and based on long-standing successful practices. The practitioner treats the person as a whole and not just the symptom or condition.


Alternative healthcare takes a natural approach; using the mind, body and spirit to heal the core of illness and imbalance; in fact, alternative care encompasses a variety of naturalpractices that include: Naturopathic care, Nutrition, Herbal therapies, Homeopathy, Acupuncture, Chiropractor care, Meditation, Yoga, Massage.
Why to attend?
4th International Conference and Expo on Herbal & Alternative Medicine is organizing an outstanding Scientific Exhibition/Program and anticipates the world's leading Medical Herbalists, health professionals involved in the profession and practice of herbal and alternative medicines. The event will also reflect interest of specialists in the clinical and professional application of botanical medicines.


This International event is an effort to make possible interactions among world leading scientists, research scholars, professionals, young researchers from different parts of the world to exchange their knowledge and conduct symposia, show experiments with new innovative techniques that disseminate information about clinical tradition, best practices, skills and knowledge in the field of medicines such as: Herbal medicines, Traditional medicine, Ethnobotany and western herbal medicine, Herbal therapeutics, phytomedicine and herbal preparations, medicinal plants in healthcare, clinical trials, Biological and pharmacological effects of plant extracts, Medicinal plants and their anti-inflammatory, anticancer, antiviral, antibacterial and antifungal activity, etc.
Conference Sessions/Tracks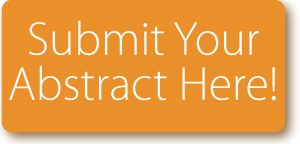 Herbal Medicine 2018 conference is focusing on the most challenging questions related to the role of traditional use and scientific use of herbs, efficacy and effectiveness of herbal treatments also on well-designed clinical trials for alternative medicines in public health. The international research on herbal medicines has look into the future directions of herbal research including high-throughput analysis combining genomic, proteomic and chemical data. Herbal medicine can potentially contribute to the advancement of healthcare; many major challenges must be overcome prior to the successful integration of herbal remedies into mainstream medicine.
Through this Alternative Medicine meeting it will offer an extraordinary open door for members, agents ecumenically to meet, arrange, and see nascent logical connections for well suited adjust in life.
Herbal and Alternative Medicine event has been designed in an inter-disciplinary manner with a multitude of tracks to choose from every segment and provides you with a unique opportunity to meet up with peers from around the globe.
The scientific sessions include:
Herbal medicines, also called botanical medicine or phytomedicine are naturally occurring, plant-derived substances that are used for medicinal purposes. These products are complex mixtures of organic chemicals that may come from any raw (plant's seeds, berries, roots, leaves, bark, or flowers) or processed part of a plant. Herbalism has a long tradition of use outside conventional medicine. It is becoming more main-stream as improvements in analysis and quality control, along with advances in clinical research, show the value of herbal medicine in treating and preventing disease.
·
Beneficial use of Medicinal plants

According to World Health Organization's essential medicine list, 11% of drugs are exclusively of plant origin. Herbs contain many ingredients that are used to treat diseases and relieve symptoms. Herbal medicine has its roots in every culture around the world. Natural plant products have been used throughout human history for various purposes. Today, plants are being used to treat a number of health concerns and conditions, including allergies, arthritis, migraines, fatigue, skin infections, wounds, burns, gastrointestinal issues and even cancer — proving that it's true that food is medicine. These herbs are less expensive and they're a safer means of treatment than conventional medications, which is why so many people are choosing to go back to this traditional idea of medicine.
According to WHO, Traditional medicine is the sum total of the knowledge, skills, and practices based on the theories, beliefs, and experiences indigenous to different cultures used in the maintenance of health as well as in the prevention, diagnosis, improvement or treatment of physical and mental illness. The practice of traditional medicine is a system of healthcare that has ancient roots, cultural bonds, trained healers and a theoretical construct. The traditional systems include ayurvedic medicine, ethno medicine, shamanism and traditional Chinese medicine, etc.

Alternative Healthcare Treatment

Alternative therapies or diagnosis systems are not part of medicine or science-based healthcare systems. Alternative medical diagnoses and treatments are not taught as part of science-based curricula in medical schools, and are not used in any practice where treatment is based on scientific knowledge or proven experience.
Alternative medicine based on practices that claimed to have the healing effects of medicine. Alternative medicine consists of a wide variety of practices, products, and therapies – ranging from those that are biologically plausible but not well tested, to those with known harmful and toxic effects. Regulation and licensing of alternative medicine and health care providers varies between and within countries. Alternative medicines sometimes avoid prescription drugs and tend to focus on the use of herbs and other forms of natural healing. This form of healthcare comprises a diverse array of specialties and sub-specialties that tend not to rely on standard or conventional methods for treatment.

Complementary and Integrative Medicine

Complementary and integrative medicines are used together in a coordinated way with mainstream medical care. An example is using acupuncture to help with side effects of cancer treatment. Most of the complementary health approaches fall into natural products or mind and body practices. Currently, researchers are exploring the potential benefits of integrative health in a variety of situations like pain management for military personnel and veterans, relief of symptoms in cancer patients and survivors, and programs to promote healthy behaviours.
Holistic medicine is a form of healing practice that considers the whole person's body, mind, spirit, and emotions in the quest for optimal health and wellness. Holistic practitioners use a variety of treatment techniques to help their patients. It encompasses all stated modalities of diagnosis and treatment including drugs and surgery if no safe alternative exists. Holistic medicine focuses on education and responsibility for personal efforts to achieve balance and well-being.

Chiropractic and Osteopathic Practice

Chiropractic and osteopathic medicine represent nonsurgical treatment for patients with back pain. Chiropractic and osteopathic manipulations can be especially helpful in relieving pain for facet joint injuries, osteoarthritis, and sacroiliac joint dysfunction, as these conditions represent joint dysfunction that responds well to mobilization.
Chiropractors employ a wider range of techniques for manipulating the spine, and osteopaths employ a wider range of techniques overall. Apart from manipulation, osteopaths use other techniques such as stretching, pressure and mobilization. Chiropractor is focused primarily on the spine and joints as well as on muscle. An Osteopath is also concerned with the rest of the body.
Acupressure and acupuncture are the two therapies based on the practice of traditional Chinese medicine. These techniques aim to restore the flow of energy to improve health and well-being.
Acupressure and acupuncture are nearly similar. Both are considered integrative forms of medical therapy when used on their own to treat medical conditions and as complimentary medicine when they are used in combination with traditional medicine like drugs as prescribed by doctors. Both acupuncture and acupressure stem from Traditional Chinese Medicine (TCM), which is based on the thought that the body's vital energy flows through meridian points on the body that connect to various organs, carry energy and contribute to overall health.
Mind-body practices are techniques designed to enhance the mind's positive impact on the body. These techniques practices include behavioral, psychological, social, expressive, and spiritual approaches.

Phytochemistry and Pharmacognosy

Pharmacognosy is the study of drugs derived from medicinal plants and other natural origin. The Pharmacognosy research focuses on the use of crude extracts and semi-pure mixtures originating from nature. The word pharmacognosy is a Greek word: "pharmakon" meaning drug or medicine, and "gnosis" meaning knowledge. Large numbers of plants are constantly being screened for their possible pharmacological value.
Many plants produce chemical compounds are often useful as drugs, and pharmacological activity of these substances in medicinal plants is the scientific basis for their use. Phytochemistry deals with the chemicals, these are secondary metabolic substances that are derived from the plants. Phytochemical technique mainly applies to the quality control of Chinese medicine or herbal medicine of various chemical components, such as saponins, alkaloids, volatile oils, flavonoids and anthrax quinones. In some cases, the phytochemical methods are used to screen and analyze bioactive components, not only for the quality control of crude drugs, but also for the elucidation of their therapeutic mechanisms.
Psychopharmacology of Herbal Medicines

Psychopharmacology is the study of use of medications in treating mental disorders that covers the broad topic of elucidating mechanisms by which drugs affect behavior. Many current studies are also focusing on identifying the active components, pharmacological properties, physiological effects, and clinical efficacy of herbal medicines. Psychopharmacology of Herbal Medicines compiles and integrates the most up-to-date information on the major psychoactive herbal medicines—that is, herbal medicines that alter mind, brain, and behavior. This is an active research that focuses particularly on the effects on various areas of cognition, including attention, learning, and memory.
Herbal medicine involves the practice of using plant products, or products derived directly from plants extract, for the clinical researches, prevention and treatment of diseases. Herbal medicine has survived since prehistoric times, in part because.
From latest scientific research and evidential support concerning use of plant products is also safer and useful for veterinary patients. Herbal plants contain active ingredients that are useful in treating common disease conditions. As the database on herbs continues to grow, veterinarians seeking to prescribe natural, plant-based compounds should inspect the latest scientific literature for information on the compound or product of interest.

Scope of Herbal and Alternative medicine

The majority of the world's population has access only to traditional, mostly herbal, medicine, so it could be argued that any ailment or disease could be treated with herbal medicine. Herbal medicine, however, has much to offer in the treatment and management of a wide range of conditions that do not constitute medical emergencies. The role of herbal medicine in serious or life-threatening conditions is supportive and complementary to conventional medicine. Herbal medicine cannot substitute for insulin in diabetes, anti-viral drugs in HIV/AIDS or chemotherapy in cancer. What herbal medicine can offer in these conditions is improved quality of life through amelioration of secondary symptoms and side effects of pharmaceutical drugs.
Based on a number of observations, we have proposed that alternative medicine may well be defined as a broad set of healthcare practices (i.e., already available to the public) that are not readily integrated into the dominant healthcare model, because they pose challenges to diverse societal beliefs and practices (cultural, economic, scientific, medical and educational).
Market Analysis Report
Herbal medicines are a type of dietary supplements extracted from different parts of the plant extracts such as leaves, bark, seeds, berries, and roots. Herbal medicines are available in various dosage forms such as tablets, extracts, dried plants, and other forms.
Increase in prevalence of liver and heart diseases drive the market. However, low awareness among individuals regarding the use and dosage of herbal medicines impede the market growth. Moreover, recent technological advancements and increase in R&D investment in healthcare sector create lucrative opportunities for key market players.
The global herbal medicines market is segmented based on product type, application, and geography. Based on product type, the market is divided into medicinal part, medicine function, and active ingredient. Based on application, the market is classified into western herbalism, traditional Chinese medicine, and others. By geography, it is analyzed across North America, Europe and Asia-Pacific.
As per the WHO reports, about three-quarters of the world's population currently use herbs and other forms of traditional medicines to treat disease. Even though marvelous advancement occurred in Allopathic system of medicines, there are many areas in which allopathic medicines have failed to prove its efficiency. As per WHO national policy on Traditional medicine and guideline of herbal medications report, business of herbal medicines have increased from US$ 707 million in 1999 to US$ 1,006 million in 2001 in 9 countries (Republic of Islamic, Bhutan, Czech, Republic of Iran, Canada, Madagascar, Pakistan, Sweden, Sudan and Malaysia). According to Global Industry Analysis, it is estimated that global herbal market will reach to $107 billion by end of 2017. This shows that Ayurveda is one of the most noticeable expressions of substitute medication practiced throughout the world.
Market value of Alternative healthcare:
In Europe:
There is a strong market for herbal medicinal products in Europe. Germany and France are the area's market pioneers. In 2015, German buyers burned through €1.15 billion on self-pharmaceutical herbal medicinal products. In 2008, France held a share of 24% of the European market for herbal medicinal restorative items. The aggregate market size of France has fallen from that point forward, however the nation is as yet the number-two market in Europe.
Interest for natural restorative items is developing in East European markets, for example, Bulgaria, the Czech Republic and Romania. Outside of the European Union, Russia is the primary showcase.
In Asia and Middle East:
The worldwide market for home grown medications at present stands at over US $ 60 billion every year and is developing consistently.
In China, traditional herbal preparations represent 30%-half of the aggregate therapeutic utilization.
In the US and Europe, natural solutions speak to a noteworthy share of the pharmaceutical market and are incorporated into the general restorative practice. Nonetheless, the market is exceedingly controlled and to a great degree hard to enter, as organizations need to finish through thorough tests before large scale manufacturing. In nations, for example, France, Germany, UK and India, herbal supplements alongside pharmaceuticals, are sold in drugstores.
There is additionally an expanded interest for herbal and botanical products in multi recipe and combo stuffed configuration, and additionally for chewable cases and tablets.
In America:
The global alternative & complementary medicine market was esteemed at USD 40.32 billion in 2015. Inferable from the expanding support by the masses, expanded use of conventional remedial strategies has an extension for impressive development in the coming decade. It was evaluated that over 60% of the worldwide populace utilizes a few or the other type of conventional pharmaceutical starting at 2015.